Feeding Guidelines
Feeding a raw diet can be daunting at first, but it shouldn't put you off as the benefits are so vast (read more about those here). It's not as complicated as it can sound, there are a few things to get your head around but that's where we're here to help you!
start off by using our handy calculator below to work out how much you will need to feed your dog…
The basics
Adult dogs feed 2-3% of ideal bodyweight daily (Use our useful calculator above to work out how much to feed per day). We prefer to feed twice a day so divide this figure into 2 to see how much per meal. (puppies will need feeding more frequently)
Food arrives frozen. Store in the freezer, defrost in fridge and use within 3 days (safe to defrost, portion & refreeze).
Always supervise feeding. As with any raw meat, it's sensible that good hygiene should be observed – wash hands and surfaces after handling.
naturaw ranges
our Core meal range – feed as is, we've done the hard part & mixed an 80/10/10 ratio of meat, bone & offal. A truly balanced raw diet must be varied, so mix it up a little and feed as many different varieties as possible. Add a small amount of veg and supplements specific to your dogs needs if you are wanting to include these.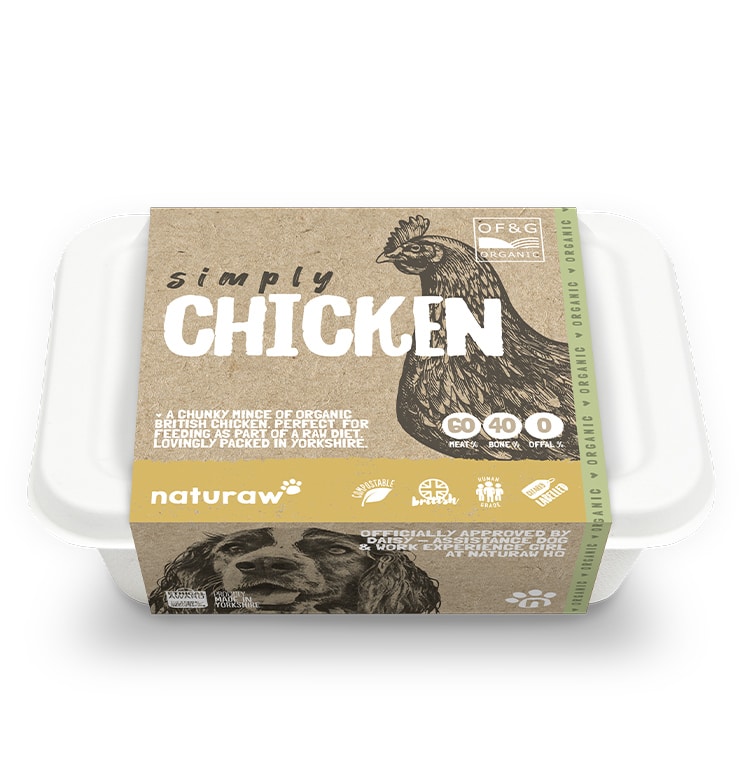 our DIY 'simply' range & chunks – Must be combined with others in the range to provide an optimum ratio of meat, bone & offal that makes up a raw diet. If you are making up your own balanced diet it is essential you stick to this.
Still got questions?
Don't sweat it, there is a whole heap more raw feeding advice and help over on our FAQ page.