Meet our vet
We're delighted to have teamed up with renowned holistic vet Adele Fitzpatrick. Here are a few words from her on why she has chosen to support our raw dog food.
Hello!
I am Dr Adele Fitzpatrick and I qualified as a vet in 2009! Over my 13 years in practice, I have worked in first opinion clinics, hospitals and referral centres and I opened my own practice, The Natural Vet, in 2017. I was originally a 'conventional' vet but my experiences and perhaps fate led me to discover fresh feeding and holistic veterinary care.
I knew I wanted my practice to be different, so I made it my goal to offer holistic treatments such as herbal medicine, acupuncture, laser therapy, titre testing, faecal egg counts and nutrition consultations. I have completed certificates and training in acupuncture, herbal medicine and nutrition and 5 years on I am happy to have helped many patients live happier and healthier lives!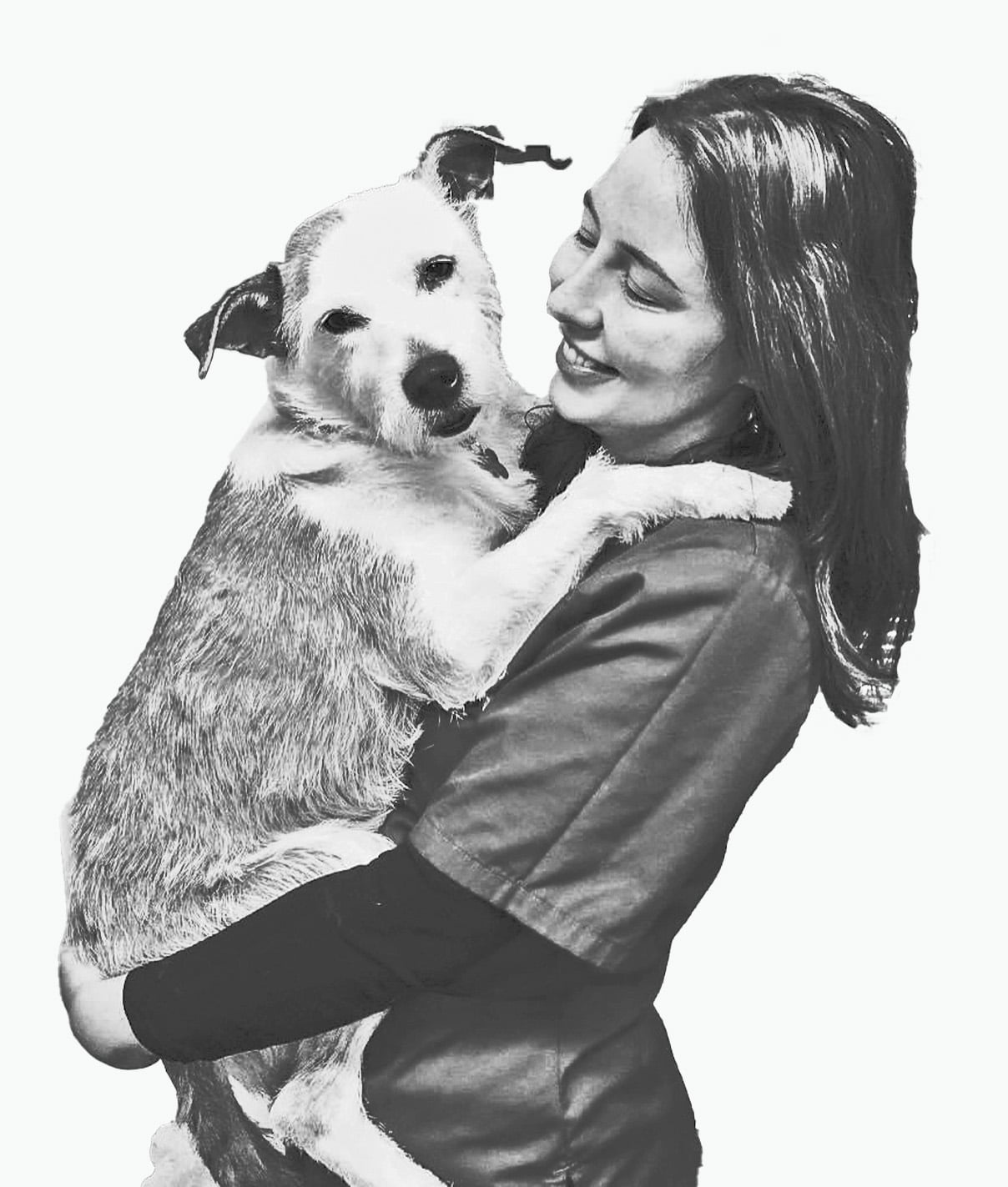 My history with raw feeding
My raw food journey started with my adopted bulldog Tig in 2014. Tig was signed over due to a congenital kidney condition which required his right kidney and ureter to be removed. I fed Tig kibble, but he had terrible diarrhoea and gas on It, enough to clear a room within seconds! I tried various dry and wet food brands, but he had diarrhoea on all of them, then I came across a raw food brand and thought I would give it a go, within 24 hours Tig had normal, perfectly formed stools. From then on, I decided to only feed raw food to my dogs and switched my Lhasa apso Fidget over to it too and dedicated my time to understanding more about it and how it may help other pets.
raw food recommended by a vet
Over the last 8 years I have witnessed the many benefits of raw feeding in my own pets and my clients. I have used raw feeding as part of a holistic approach to treat conditions such as obesity, pancreatitis, gastroenteritis, IBD and skin disease. Removing processed food from a pet's diet makes such a massive difference, you are what you eat after all! You can see such a big difference in a pet fed a processed and unprocessed diet from their coat condition, teeth, energy levels and general health.

Relationship with Naturaw

As the raw food industry has boomed so has the amount of raw food manufacturers but as with anything there are good and bad manufacturers when it comes to quality, protocols, testing, ingredients and balance! I always advise clients to buy the best quality food they can afford and to look closely at labelling and ingredients. I love Naturaw because they use ethically sourced human grade ingredients, sustainable packaging, they are PFMA approved and they invest time, thinking and finances into producing complete and balanced recipes for our pets! (see their new FORAGE range here) I am proud to be working with such a wonderful company to provide support, advice and expertise to you, their customers!
Passionate about?

I am passionate about raising awareness that pet parents have choice when it comes to feeding their pets and educating them about the benefits of a fresh food diet, and the importance of a balanced diet. A poorly balanced raw food diet is worse than a kibble diet – it needs to be done properly! I am also passionate about holistic treatments and offering a range of treatment options to my client. I have a special interest in Brachycephalic breeds and spend a lot of my time treating breed specific conditions and health testing.
How will I work with naturaw and customers

I am very excited to become part of the naturaw team! I will be available for email, video and phone consultations regarding your pet's diet and health, I will also be writing regular blog posts and you will see me in online videos and live streams!
Dr Adele Fitzpatrick Adele Fitzpatrick​ BSc(Hons) BVSc MRCVS
Director of The Natural Vet & Veterinary Surgeon