We are immensely proud to announce Naturaw are the first and only raw pet food company in the entire world to be awarded the prestigious B Corp certification.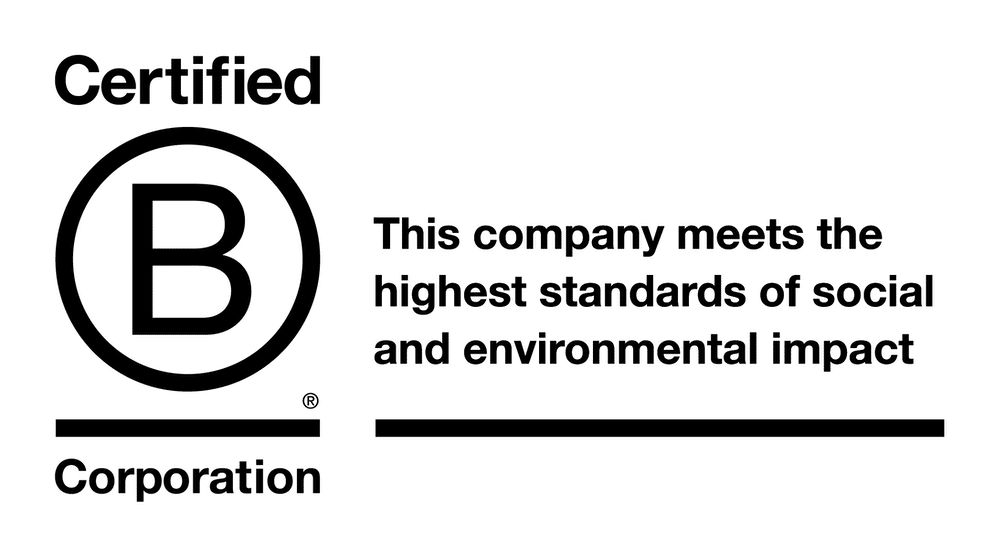 This is a huge accolade that has been years in the making. It means every aspect of our business is rigorously audited to meet the highest standards of social and environmental performance, transparency and accountability.
B-Corp is known worldwide as being the creme de la creme of credentials. Since they launched in 2006 more than 200,000 businesses have completed the impact assessment, but only 5,000 have been successfully certified to this date. The average score for non B-Corps is 50.9 and 80 is required to certify, so we are thrilled to be awarded a score of 92.1 – further demonstrating the lengths we have gone to in every aspect of the business. 
From the British suppliers of our ingredients and the welfare standards they maintain, to the sourcing and manufacture of our industry leading plastic free packaging. The way we treat our staff, our customers and our community. The B-Corp assessment pores over everything meticulously to make sure everything is exactly as we claim.
With the greenwashing and hollow marketing speak that is all too common today it can be difficult to work out the good from the bad. B-Corp means we don't need to blind you with jargon and buzz words to justify or excuse less-than-ideal business practices, because we don't have them! We don't just use emotive words like 'ethical' and 'sustainable' without proper substantiation. We don't have policies we dip in and out of hoping you won't notice. We stick to them, all day every day, not just when it suits.
Becoming a B-Corp isn't something that can be simply bought or signed up for, you have to earn it. Such is the depth of the audit process it has taken over 18 months to get to this point. Gaining this certification is not just a one time thing, we have to constantly work on improving ourselves and go through reassessments to retain our certification. The process provides us with a clear roadmap for improvement around positive sustainable and social practices that we can implement to continually strive to be better.
Ultimately certification means our purpose is to use Naturaw as a force for good to affect positive change in the world and put our planet and our people before profit. It means we are different, we are innovative and we continue to raise the bar for raw dog food. It means you can trust us. We are a business driven by our principles first and foremost, whatever it takes, because we passionately believe it is the right thing to do.
Thank you to all our customers for being part of our our journey so far.
The Rawvolution has only just begun.
Ps. Look out for the logo appearing on our packaging soon!